Activities
The activities of the Centre include Community Training Programmes for different categories of society on different topics, Vacation Crreative Ability Centre, Science Awareness Programme, Science Shows, Science Fair, Science Drama, Science Seminars, Science Quiz.
Sky Observation Programme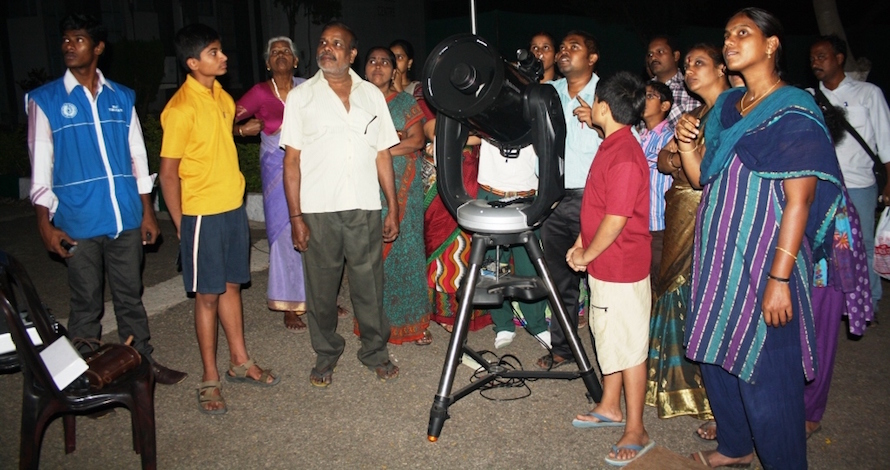 The centre houses a powerful telescope and Sky observation programmes are arranged subject to clear sky in the evenings.
Vacation Creative Ability Centre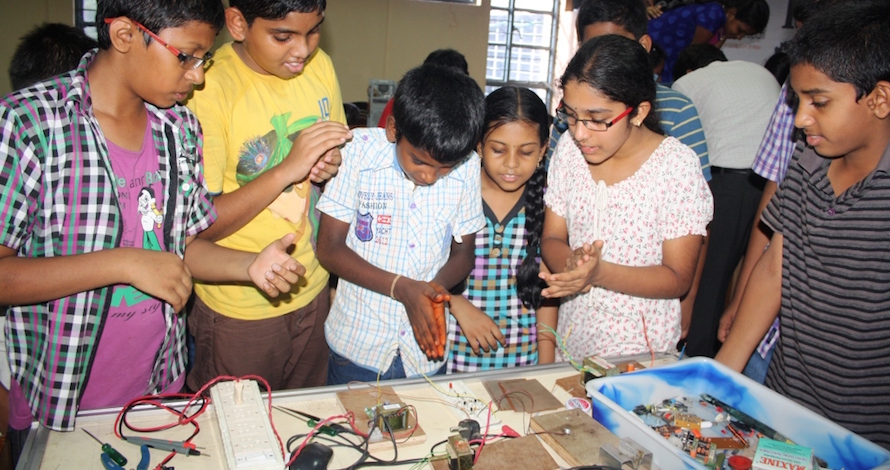 During vacation, students can utilize their time effectively at the centre in learning by doing projects on topics like Observational astronomy, Chemistry, Electronics, Science Toys etc.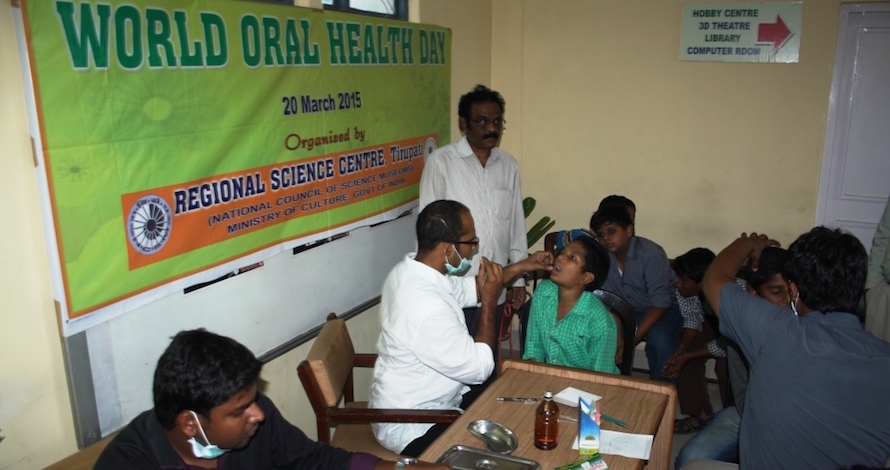 The centre celebrates important days and science events such as birth anniversaries of famous scientists, commemorative days on path breaking scientific discoveries, important celestial and astronomical events and special days like World Environment Day, International Museums Day, World Science Day, National Science Day, Engineers Day, Children's Day etc.
Science Awareness Programme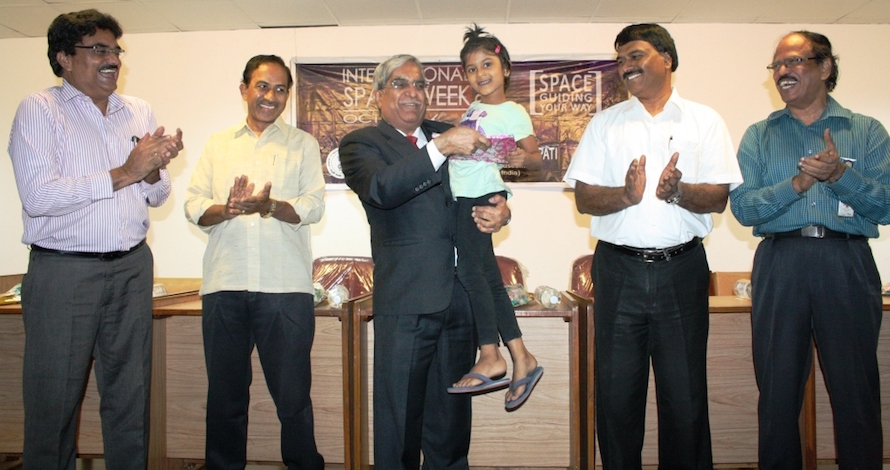 The centre organizes many awareness programme throughout the year such as mass tree plantation programme – Our Green Future, Bird watching programme, AIDS awareness programme, Swachha Bharath-Cleanliness drive, Wild life protection awareness, Conservation programmes etc.,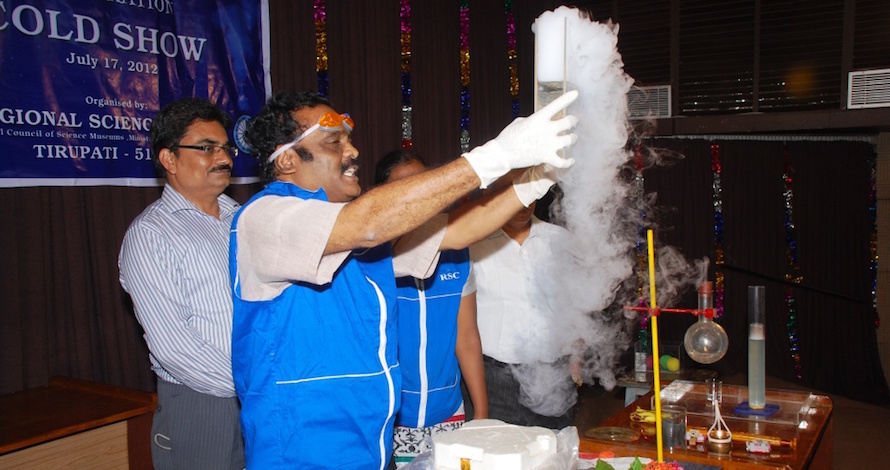 These are interactive lecture cum demonstration on specific topics. Science Shows on 'Electricity and Magnetism', 'Cold Show', 'Science is Fun' etc. are organized daily and the narration and demonstrations are changed based on the audience profile.
Community Training Programmes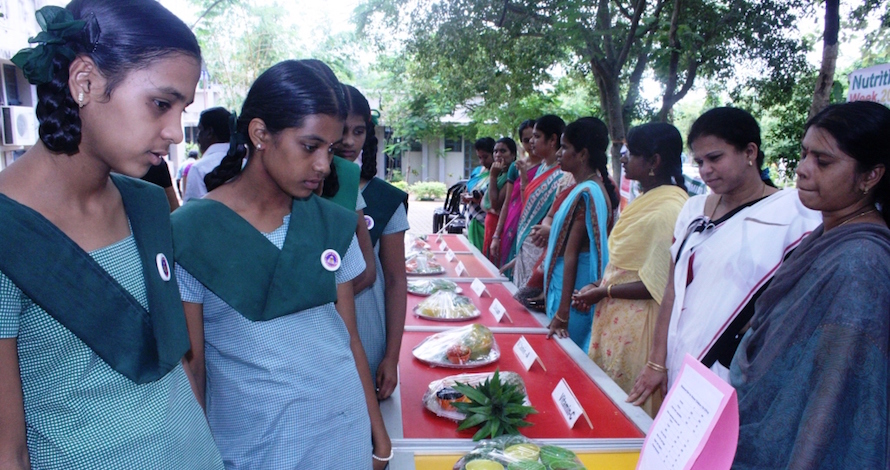 These programmes are done periodically targeting unemployed youth, house wives, etc. Training is imparted in a particular field by the domain experts. 'Internet training', 'Computer Awareness programmes', 'Nutrition Programme' etc., are a few among them.
Science Fair, Science Drama and Science Seminars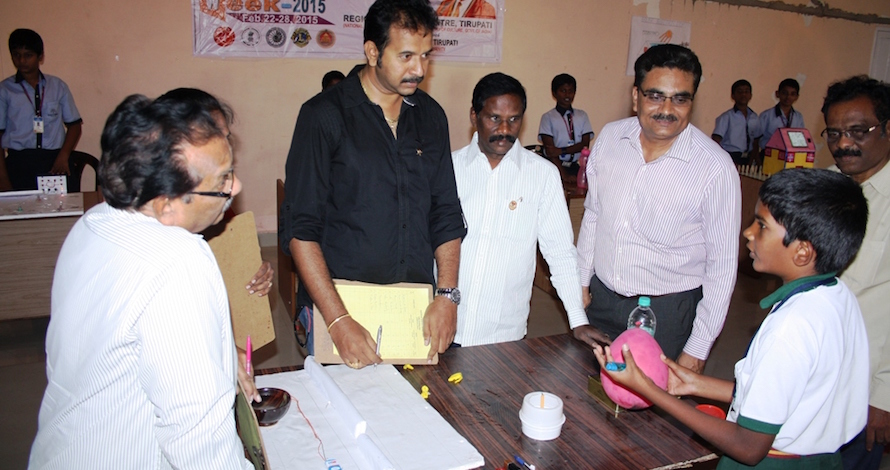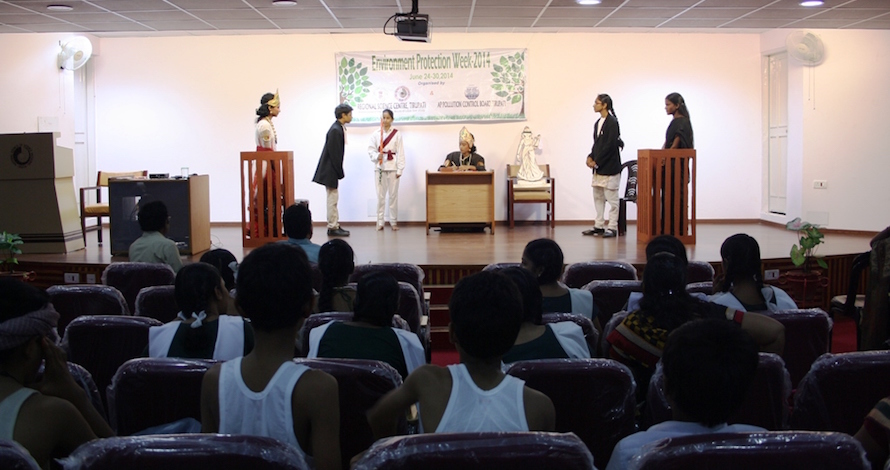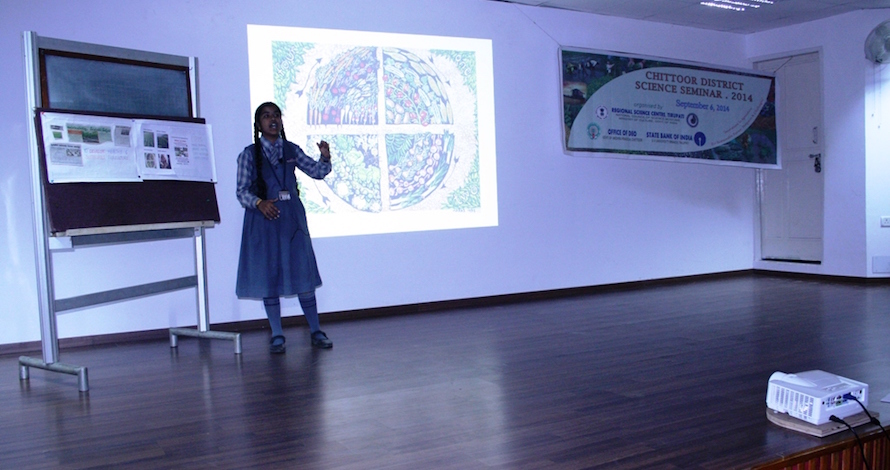 These are annual event held every year for school students and organized at the Block, District and the State, levels. The centre coordinates these programmes in Andhra Pradesh with the State Education Authorities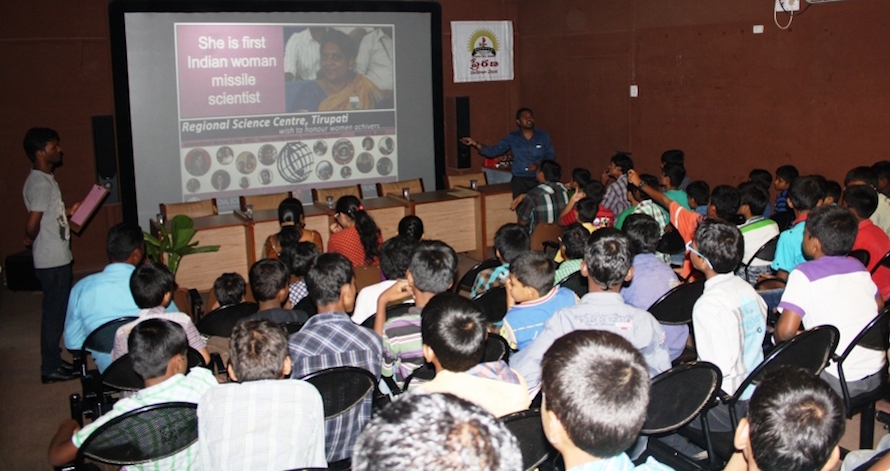 Science Quiz contests are held at regular intervals at RSCT for school students. The Inter School Quiz Contest, Family Quiz, Open House Quiz are few of them conducted during commemorative programmes.